Office Professional 2010

$97.54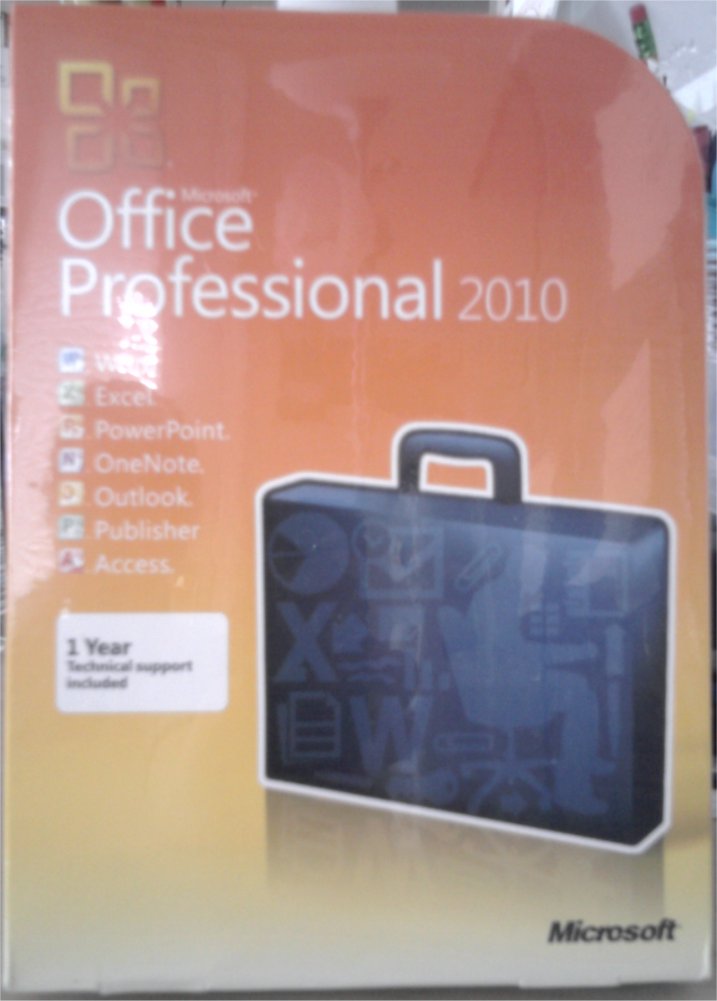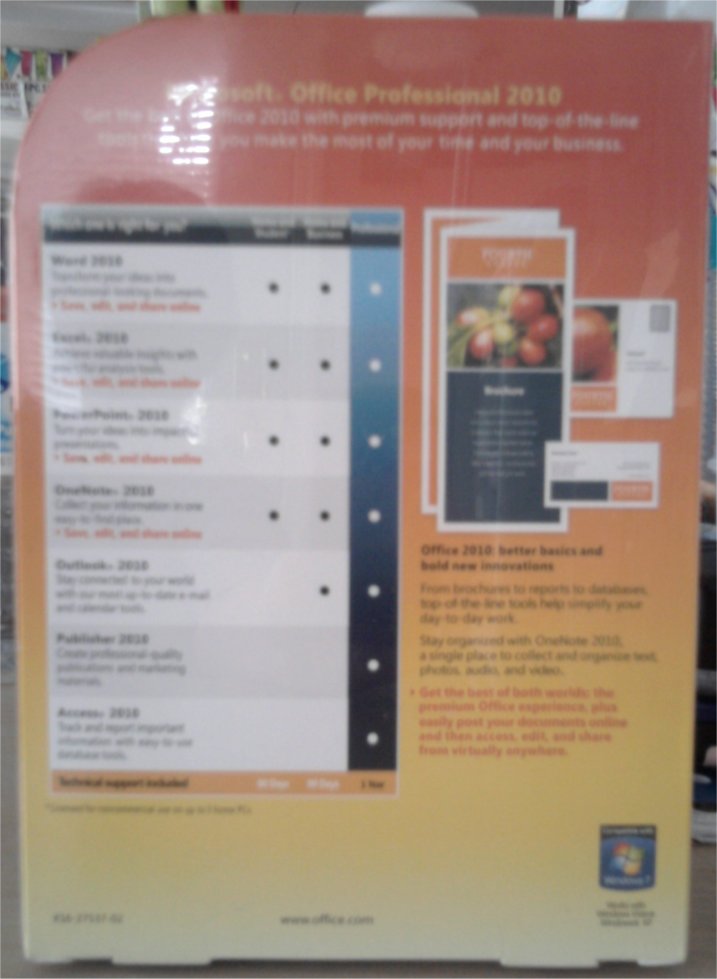 Microsoft Office Professional 2010 DVD will include as follows:
Word 2010

Excel 2010

PowerPoint 2010

OneNote 2010

Outlook 2010

Publisher 2010

Access 2010
System Requirements:
1. 500 MHz or faster processor; 256 MB RAM; 512 MB recommended for graphics features, Outlook Instant Search, and certain advanced functionality
2. 3.0 GB available disk space
3. 1024x576 or higher resolution monitor
4. Windows XP with Service Pack (SP) 3 (32-bit operating system (OS) only) or Windows Vista with SP1, Windows 7, Windows Server 2003 R2 with MSXML 6.0, Windows Server 2008, or later 32- or 64-bit OS
5. Graphics hardware acceleration requires a DirectX 9.0c graphics card and 64MB or more video memory
6. Certain Microsoft OneNote features require Windows Desktop Search 3.0, Windows Media Player 9, Microsoft ActiveSync 4.1, microphone, audio output devices, video recording device, TWAIN-compatible digital camera, or scanner; sharing notebooks requires users to be on the same network.
7. Certain advance functionality requires connectivity to Microsoft Exchange Server 2003, Microsoft SharePoint Server 2010.